The corporate lawyer laid out the evidence to me that his boss was planning to fire him. The replacement had been hired already. He'd been pushing into a corner, isolated and sidelined. Despite a long relationship with the boss — the sense of betrayal was taking its toll in many ways. The more he thought about it, the more evidence appeared.
The question which needed asking was — have you asked him? Although it sounds so obvious it is amazing how often this question is avoided. Taking the courage to ask the boss what is really going on usually quickly dispels the fantasy of assumptions that have built up. This lawyer had actually backed himself into a corner.
Reason quickly took hold and he asked the right questions of the right person. As is so often the case, fact was far different from fiction. Result: one very happy lawyer!
Before you let intrigue and fantasy take over — ask yourself some questions…
What assumptions are you making?
What alternatives could there be?
How would they benefit from each option?
Are you fantasising the worst case?
Why not just ask them?
---
Colin Gautrey is becoming the most sought-after expert in power and influence by ambitious and talented professionals who are serious about accelerating their careers and their results. But, Colin is certainly not for the faint-hearted.
If you want to move forward with greater impact and influence, make sure and stay up to date with the latest insights> and practical ideas by subscribing to the Influence Blog.

Other articles by Colin:
Top Ten Most Irritating Political Situations at Work
Over the last month I've been talking to a lot of people about the political problems they face at work. This research was initiated to accompany a new online course I am developing, Mastering the Politics.
What I wanted to do is to make sure it is relevant and solves as many of the current problems people are facing as possible. What the research threw up was as fascinating as it was depressing.
So, without further ado, in reverse order, the most irritating political situations people are having to cope with at work are:
---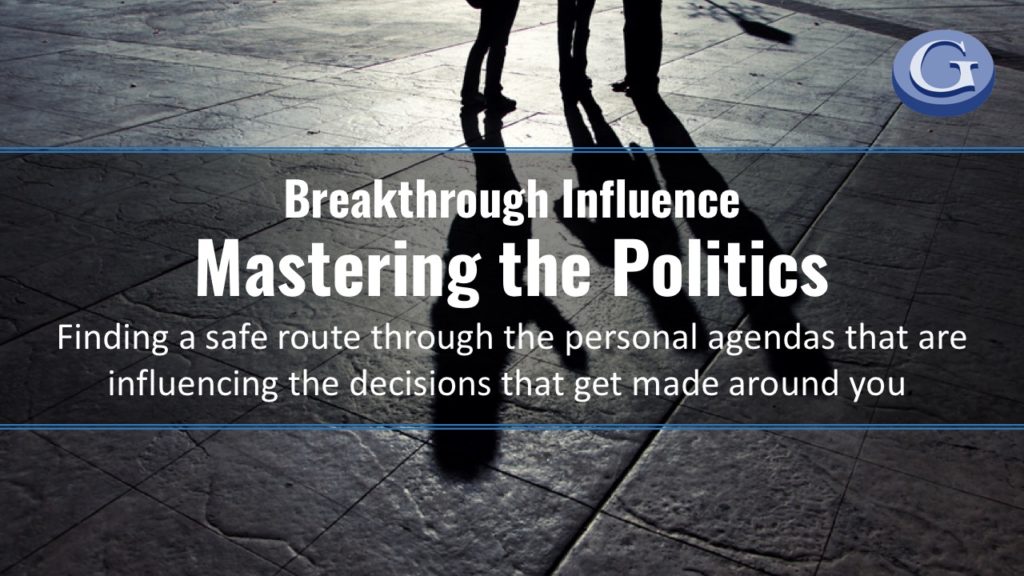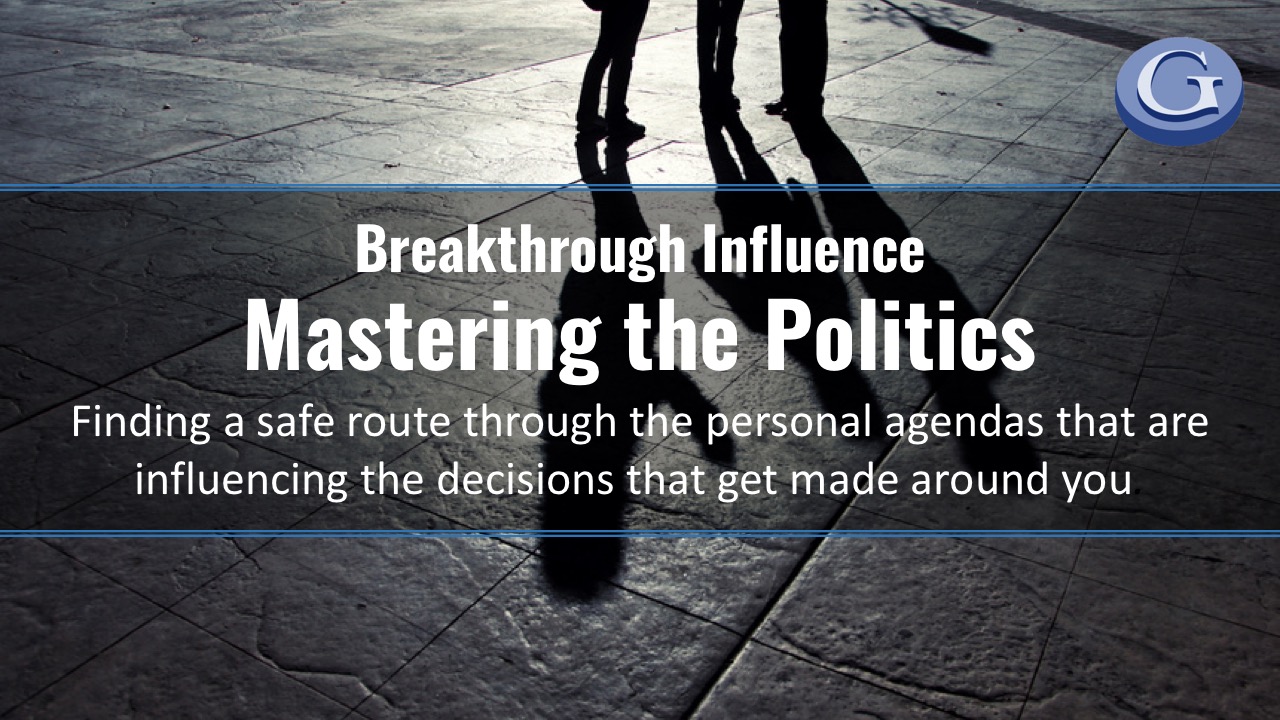 Here, it is vital to be able to peel back the layers to expose what is going on beneath the surface, the good, the bad and the ugly. With careful analysis, it becomes possible to see what is motivating people, and how it affects what is happening. At that point, your level of accuracy rises, your stress lowers, and the path towards your goals becomes clear.

---
Using Social Capital to Build Political Muscle
Traditional approaches to developing influencing skills focus on the individual. However, there is an opportunity to adopt a different mindset — instead of working out how you can be more influential, think of how you can make your team more influential. As leader, the more influential the team becomes, the more influential you can become too!
Referring to countries, The World Bank has noted that, "Increasing evidence shows that social cohesion is critical for societies to prosper economically and for development to be sustainable". If social cohesion can be good for countries, it can also be good for teams and organisations. Social cohesion is usually quantified with…

---