Why is influencing so difficult today?
Many seem to struggle with gaining the influence they need in order to advance their results. The causes are many and varied. They include…
Pace of change
Scale of change
Pressure all around
Complex structures
What obstacles stand in the way of you gaining the influence you need to enhance your position?
Stakeholder Influence Process
One of the easiest ways to become more influential is to think through what you want to achieve, who can help you and what you need to do in order that you may move forward on your goals. This simple process was fully explored in the book Advocates and Enemies.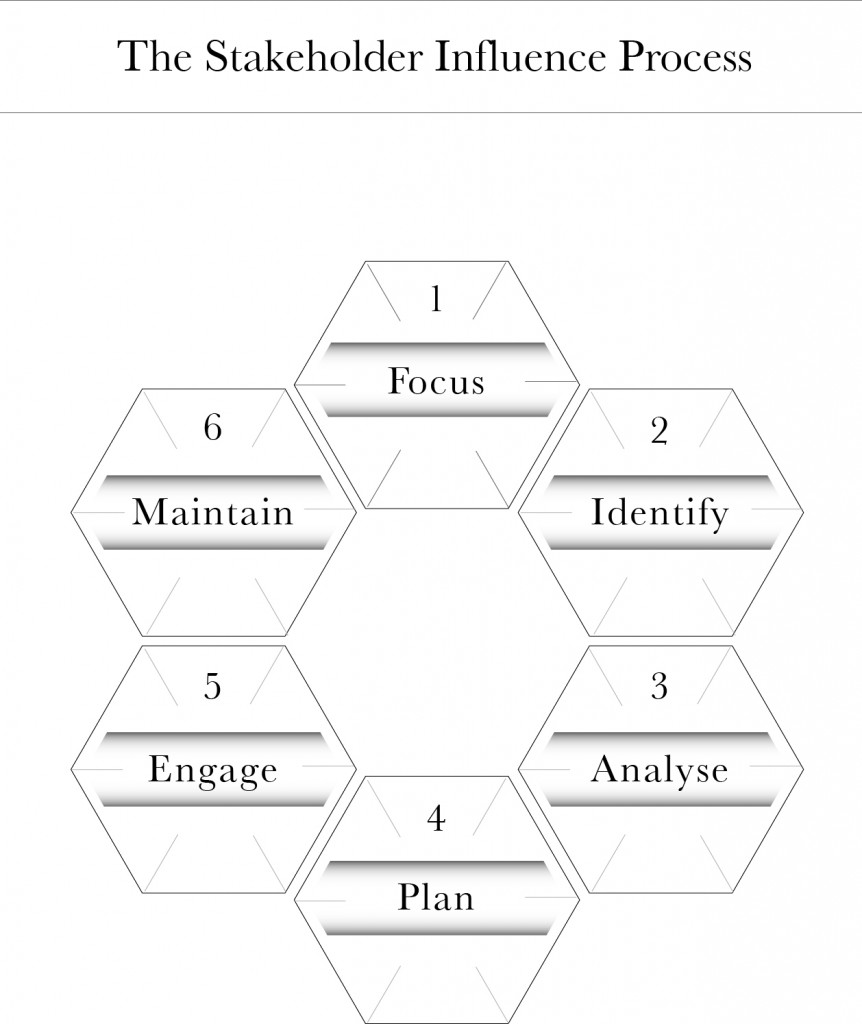 This is not a difficult process; it simply needs to be done.
Now we focus on three of these steps.
Step 1: Focus
Assess your priorities and focus your Influencing Goal
Good influencing goals for this process are those which…
Are a top priority for you
Requires many people to think, feel or act differently
Need to overcome tough opposition
Plan of action over several months
Important to other people as well.
Not so good influencing goals are ones which…
Needs one person to say yes
Can be achieved in one meeting
Belong to someone else
Easily understandable logic which everyone can agree to
More of a wish
Can you think which of these items on these lists could be in the wrong place?
Step 3: Analyse
Map the position of each stakeholder.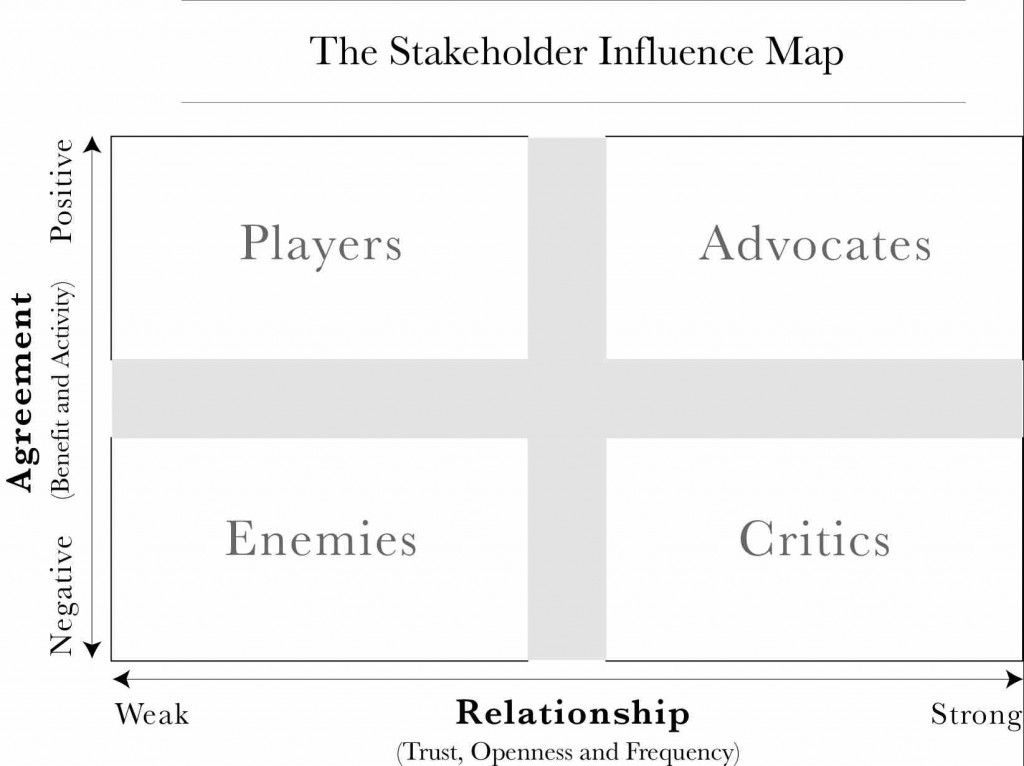 This is a simple task to challenge your thinking and assessment of the situation. Usually ideas start to flow quickly about what you can do to enhance your position and the risk that you will succeed.
Step 4: Plan
Decide your strategy for increasing buy-in.
Here are some suggestions to guide the development of your strategy…
Concentrate on impact
Shift the greys
Move up and right
Movements inside the boxes
Advocates are top priority
Critics make great opponents
Ignore your Enemies
Remember the indirect routes
---
Colin Gautrey is becoming the most sought-after expert in power and influence by ambitious and talented professionals who are serious about accelerating their careers and their results. But, Colin is certainly not for the faint-hearted.
This resource is one of over 500 articles, and 50 hours of video content he has packed into his Breakthrough Influence Series of online courses.

---