At some stage, if you want to be successful in any large organisation, you will have to become very adept at reading the politics. Yesterday, when writing an article about making an impact at the top table, the imperative of building political intelligence came into focus. Only when you have a firm grasp of what is really going on, can you start to navigate safely through the corridors of power.
The usual way of building this insight is through many informal conversations over a period of several months, if not years. I am not talking necessarily about gossip, but rather the sharing of information, knowledge and insight which is one of the key benefits of effective networking. You can speed this up dramatically if you engage in a constructive process.
Learning to Influence?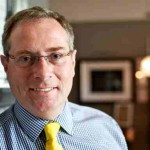 Subscribe to the Influence Blog and I'll send you a thought-provoking, practical email about influence every ten days. These will help you to become more influential.
Short and practical insights.
Approaches and techniques you can apply immediately.
Simple ways to become more influetial.
Just once every ten days!
Subscribe now and join over 40,000 other people who I'm helping to become more influential. I'll also share with you a series of videos explaining my approach to influence (click here to see the first one). This approach is being used now by senior leaders to make things happen. You could too!