In 2008, I wrote about Power Vacuums in Political Dilemmas at Work which I defined as…
"Your boss has moved on and a successor has yet to be appointed. Suddenly nobody is quite sure what to do."
Except this isn't quite true, is it? People who are adept at navigating the politics of the organisation will know exactly what to do.
The dilemma is only a dilemma if you don't know what to do. This simple and common event offers a fascinating example of how the organisational power structures live and breathe and understanding this dynamic can certainly be a career saver.
Imagine for a moment that your boss and their peers all have varying amounts of power. Over time, as they do business, their relative power stabilises and each will become accustomed to what they can or cannot influence. The system settles into a broadly predictable pattern of decision making. And the system performs as people concentrate on doing their work rather than jockeying for position. Okay, organisational life is never that simple and even the most stable systems will have skirmishes on the borders from time to time.
The Power Vacuum is just one event which can destabilise the system. By removing an amount of power, those remaining will naturally start to adjust. Individual objectives will determine the strategies people will start to play. Some may see it as an opportunity to acquire territory. Others will attempt to overturn previous decisions. All manner of things can start to happen, all of which could have a direct impact on you — particularly if your boss was very powerful. They will have been keeping the others in their place and protecting you and your work.
In our book, I recommended seizing the opportunity to raise your game after a careful assessment of the threats and risks created by the disruption to the power structure. This still holds good, and rather than repeat the detail in the book, I'd like to turn your attention to avoiding this problem in the first place, or at least lessening the impact by considering these questions:
What makes your boss powerful?
How does their power compare to their peers?
How have they used their power to improve your position or work?
Whom have they protected you from?
What might happen if they were no longer in position?
What can you do right now to reduce the risk and/or impact?
What plans can you put in place now in readiness for the event of your boss leaving?
Some of you may be thinking this doesn't apply to your situation because the boss isn't going anywhere fast. But, what if? Even so, the exercise above is still worth doing because it will sharpen up your political skills and prepare you for higher office.
---
Colin Gautrey is becoming the most sought-after expert in power and influence by ambitious and talented professionals who are serious about accelerating their careers and their results. But, Colin is certainly not for the faint-hearted.
If you want to move forward with greater impact and influence, make sure and stay up to date with the latest insights> and practical ideas by subscribing to the Influence Blog.

Other articles by Colin:
How to Develop Political Courage
One of the downsides of having great political instincts and insight is that it increases the need to make political decisions. Once you have worked out what agendas are being hidden and discovered people's strategies, tactics and games, what are you going to do about it? How are you going to respond?
Your next step is likely to make you a political mover — someone who is an actor in the situation rather than just an observer, bystander or pawn in the game.
From here on, you…
---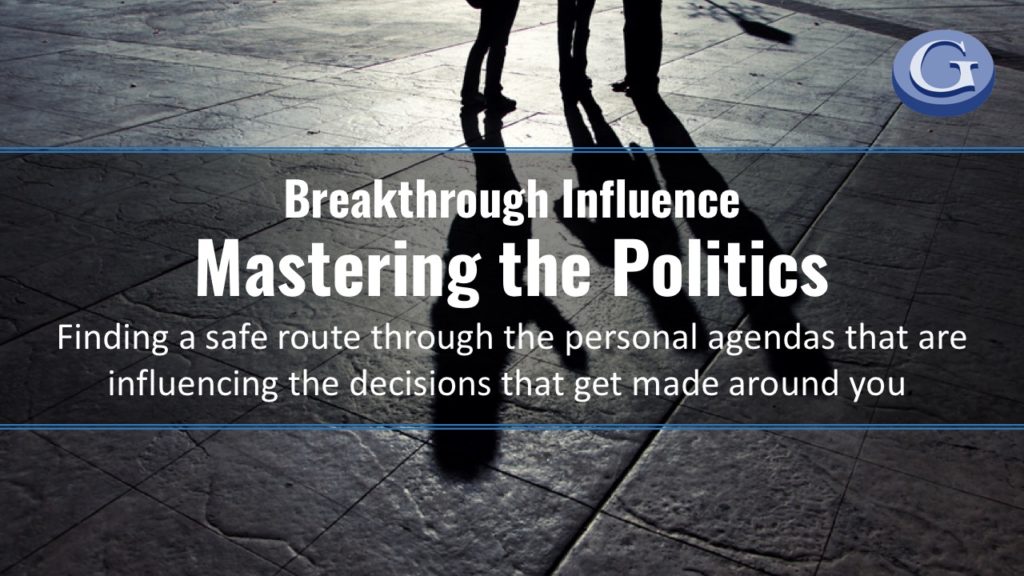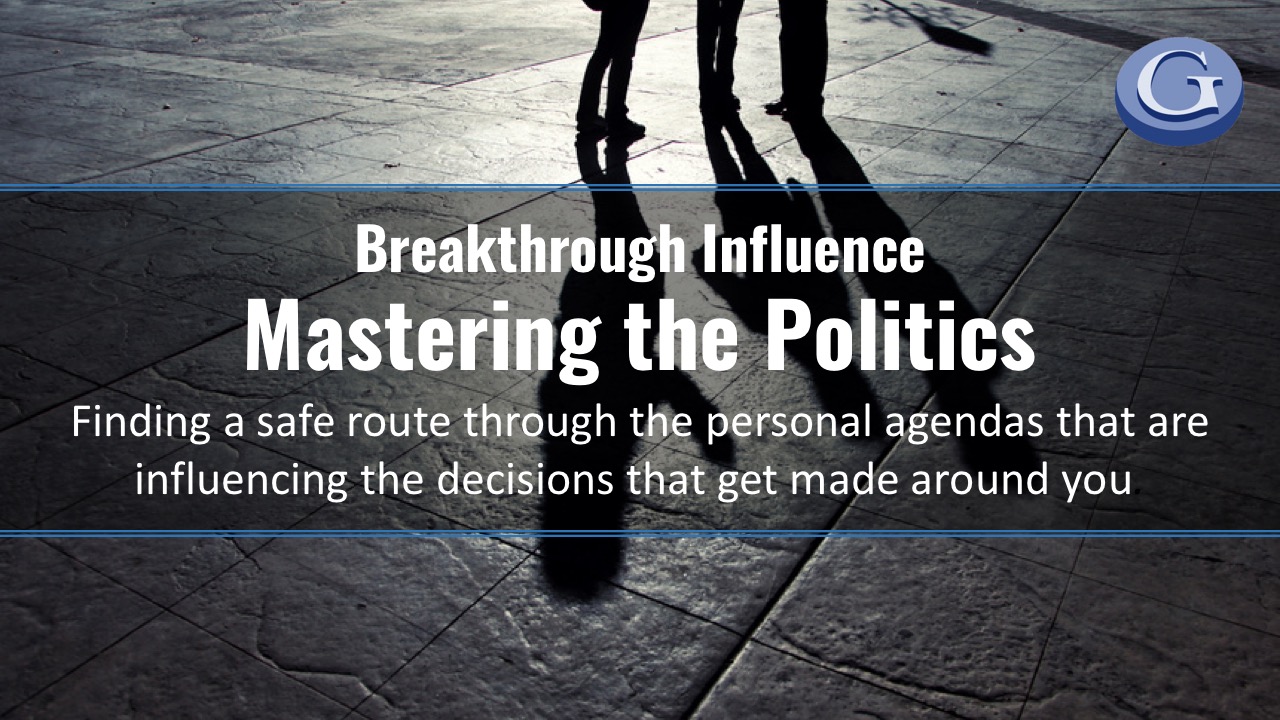 Here, it is vital to be able to peel back the layers to expose what is going on beneath the surface, the good, the bad and the ugly. With careful analysis, it becomes possible to see what is motivating people, and how it affects what is happening. At that point, your level of accuracy rises, your stress lowers, and the path towards your goals becomes clear.

---
Seven Sources of Power
For my new book, Influential Leadership, I have reflected deeply on the subject of power sources and developed a new way of thinking about power. The aim is to make power more readily understood so that it can become more useful to managers and leaders with busy lives.
Credibility: The power derived from your professional standing and expertise.
Credibility is the reliance awarded…
---