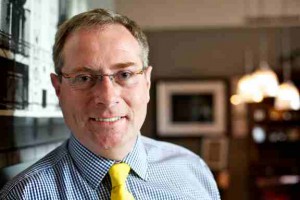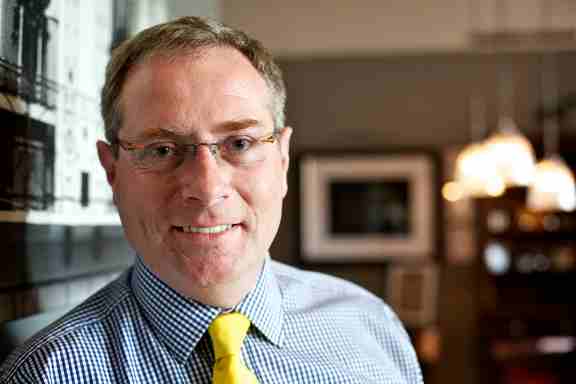 Colin has been specialising in power and influence in large and complex organisations for nearly 15 years. As a prolific author, presenter, coach and facilitator, many people are exposed to his work every day. Since 2003, Colin has published 6 books, contributed to may others and has written countless articles. His published content now exceeds 1,000,000 words and his video tutorials (available in Breakthrough Influence) amounts to over 50 hours.
This page represents a selection of the endorsements that keep rolling in. Since we don't publicise individual clients, these have been disguised. In fact, many people are a little coy about letting others know they are working with Colin and the Gautrey Group!
What People are Saying, about Colin Gautrey
June 2017
"I found the session very useful and most importantly you helped focus my ideas for the next stage in my career. Managing to do that in the space of 45 minutes was little short of amazing! You'll be pleased to know my family all agree with you that my main challenge is…" AR, Edinburgh (Private Client).
"Highly practical and applicable to the goals I have to land. Getting everyone aligned is always a challenge and it is great to have the extra toolkit to slot the action into a clear plan." PD, Washington DC (Applying Strategic Influence)
For 28 years I've been avoiding politics in the office if at all possible. It helped me to survive and remain said. Now I see the error of my ways, and how it is never too late to learn how to defend yourself without cutting off your nose to spite your face. Simple analysis that cuts straight to the heart of the matter. Thanks." BB, Sydney (Mastering the Politics).
May 2017
"Colin, Thank you for your excellent presentation on "How to Handle Project Politics." It is a topic of great interest to me as it is one of the toughest nuts to crack for me for several reasons. However, your presentation has kindled my desire to master politics so that I am more successful and less stressed out from project to project and from organization to organization. Keep up the excellent contributions to our vocation! Thank you!" MS, United States (Mastering the Politics).
"I find your suggestions very practical and actionable. It is a must have for anyone who wish to make an impact both on a personal and professional level. It also serves a mechanism for self evaluation on what value is being added. I will definitely be using them soon on my new assignment. Thanks once again," OA, Manchester.
"For several years I have been reflecting on my direction, what I want to do. Life is so full of opportunities and while good, that makes it confusing. This course has helped me to pin down exactly what I wish to get known for and I feel quite liberated now. Refreshing approach too and not something I've seen anywhere else. Well done Colin, really useful!" PT, Los Angeles (Building a Powerful Reputation)
"Part of my problem is that I get overly emotional when things don't go my way. This has caused me a lot of bad feedback. I've only just started to do this course but modules 1/2 have already had a big (positive) impact. I still have to sit on my hands a bit, but the new insight I am gaining is actually quite interesting as well as useful." FC, Toronto (Unlocking Critical Relationships).
"Amazing Seminar on Strategic Influencing, As a PM, I appreciate learning new tools, especially maintaining integrity. Thank you," GK, New York.
"I've been in my role for a number of years and am very ambitious. Thing is, I don't seem to be getting anywhere and am stuck. Based on some recent feedback, and quite a bit of reflection, I've realised I need to get much better at judging what others are shooting for in the wider organization. I don't want to play politics, too straightforward for that, but I do want to be able to understand what others are doing so I can engage more effectively with the whole organisation." PV, Brussels (Mastering the Politics).
"Dear Colin, with great interest I read your articles and I hope you can help me. I recently…" CE, Netherlands.
"Was good to step back and think about the way I do things. I'm very direct and now realise it has got me in to trouble, and that was not needed. Thinking about what makes good relationships, and bad relationships has helped me to gain perspective. Like the idea of defining exactly what you want a relationship to look like. Well worth the time – very thought-provoking." SvdH, Berlin (Unlocking Critical Relationships).
"A great deal of my time is spent trying to influence people. Never given the actual topic of influence too much thought. Stepping back a little and thinking about what you want to change has made a big difference to the progress I am able to make in a very short space of time.I'm a convert to what Colin calls pausing to go faster. Thanks." JMcD, Edinburgh(Applying Strategic Influence).
"If what you want [by way of reputation] doesn't fit with where you are, something has to change. Personally, I had to adjust my goal a little to make the most of where I was working. It was expedient because I didn't need to change organisations. That saved a lot of time. Also, once I had clarity about the impact I wanted to have, things just started to happen so much faster." PA, Hong Kong  (Building a Powerful Reputation).
April 2017
"Best presentation and great work." HIS, Abu Dhabi.
"Presented a really neat tool to use in preparing for a Stakeholder meeting: id their scores in the 4 categories, then see if you can use that info!" BT, Medina.
"My restructure plan was very compelling. We'd save several million and align more closely with our clients. In a $3bn turnover business, the opportunity was significant. Except, that would mean dismantling the power base of the most powerful sales executive. It wasn't going to happen no matter how much we could make." CG, London (Private Client).
"Coincidence? Yesterday, I asked some precise questions about the proposed change and, with the backing of a colleague, suggested a simpler structure. Program management decided to go ahead with my suggestion. Today, someone approached me about taking on a new project. Why? Because they didn't want me to feel overlooked! I have never explicitly "complained" about being overlooked to anyone, but it was a welcome boost in confidence…" LC, Germany (Building a Powerful Reputation).
"Great presentation. Six important steps towards building our reputation. Thanks." SD, Portugal.
"Thank you for a brilliant course Colin. From the get go I've been seeing practical benefits. My attitude has shifted dramatically. I've not finished, but already people are starting to take me far more seriously. The tools/processes really make me think hard about what to do." KJM, Dublin (Applying Strategic Influence).
"This is very good explanation of the importance of building carrier reputation and how that could impact your influence in your work environment." FF, Toronto.
"Very well done and also explained wonderful " HIS, Abu Dhabi.
"I don't know how Colin does it, but within minutes of talking to him he seems to hit the nail on the head, helping me to see what I need to see. Then I can just get the hell on with it. And, he is usually bang on." CH, Mexico (Breakthrough Influence Coaching).
"Having set my sights on a particular position, I was dismayed to find out that in all probability, that division was going down the tube. Its performance was sub-par and the leadership was shocking. Sure, I could have been the maverick and gone and fixed all the problems, but it was still the pariah of the organization. Time for a change of direction." LC, London (Private Client).
March 2017
"I've been following you for quite a few years and now it is time I took your advice seriously and did something with it! I want to get a much clearer idea of what I am driving at and also, take action quickly to build a stronger reputation. The opportunity to use the webinars is also very attractive way of doing it." SK, Florida  (Building a Powerful Reputation).
"Thank you thank you thank you thank you thank you thank you thank you Thank you thank you thank you thank you thank you thank you thank you!" BE, New York (Private Client).
"It's taken me 3 years of doing nothing to realise that I was sitting on the fence waiting for an opportunity. In 3 weeks of gaining clarity about what I wanted, I now have the chance to pitch for MY golden opportunity. Although I haven't got it yet, I feel like a huge weight has been lifted. Why didn't I do this years ago?" AB, Glasgow (Private Client).
"I've joined this course, because if it is anything like the others you have done this year, it will be very useful. I want to up my game and prepare for opportunities to become an elected representative again. Meantime, this will be very useful at work." DL London (Mastering the Politics).
February 2017
"Great ideas for self-analysis and goal-setting. I found the role model analysis approach to be really effective. Thanks for sharing Colin! Now I have to take all your other webinars from this year!" BC, Austin.
"We've been through some very challenging times over the last few months. While many have been losing their heads, (if not their jobs) I have kept calm and focused. Without doubt, the support has enabled me to make things happen, and get noticed. Oh, and get a new job too!" PO, Rio de Janeiro (Breakthrough Influence Coaching).
"In less than 6 months I've gone from Needs Improvement to Exceeding Expectations thanks to the lessons I've been implementing from this course. Apparently, I was very close to the borderline with Exceptional! I've also gone from depressed to excited about work and am so looking forward to the coming year – THANK YOU!" AEG, Chicago (Building a Powerful Reputation).
"Drive and determination have always been present in my life. If I'm honest though, I've been a chaotic over the years and keeping focused is important. You need to get someone who can keep reminding you of what you are shooting for, and what you are doing about it. I was able to engage my mentor in my plans and she helped me to make faster progress." BE, New York (Private Client).
"The politics have always been a mystery for me. I'm a very straightforward guy although at the time, a very frustrated straightforward guy, always banging my head against the political wall. Six months on and now I get it. In fact, it seems my General Manager has noticed and comes to me to test out his political theories." RC, New York (Mastering the Politics).
"Colin, brilliant, got offered a new role today. Not expected, nor aimed at, but great anyway. Only 3 weeks into this course and the extra clarity I have is making a big difference to my confidence and impact." TM, United Kingdom (Building a Powerful Reputation).
"This one is real world relevant! Truly appreciated the techniques and the overall webinar. There are a number of items that will be put to use in my day to day job. Awesome." AM, Arizona.
"A few years ago I made a big mistake. Joining a company and ending up not able to use my talents and skills to deliver what I was hired to do, or what I thought I'd been hired to do. Now, we are in a political backwater, remote from the main business and unable to influence anything. I want to make sure I never make this mistake again." TH, Spain (Mastering the Politics).
"Very useful analysis. I have a project I've got to kickoff right away and was worried about ghttps://www.learntoinfluence.com/bi-politics/etting everyone on board. During this webinar (with a few rewinds) I was able to map out my strategy really quickly. Sweet!" CB, Dallas.
"I just started to get fascinated by what was happening, and began to ask a lot more questions. On one occasion, someone asked me to do them a favor. Instead of just saying yes or no as I would normally do, I simply asked why? When I probed a little more I found out something that led me to my next big role – simply because of that one question. There is always a story, and knowing them opens up a whole world of opportunity." PA, Chicago (Private Client).
January 2017
"Very nice presentation. Would love to hear more about how to get support for a project from the seniors who are not positive about the project. " LN, Pune.
"Great presentation and full of good info on using influence positively in the workplace." TM, USA.
"Thank you for this informative session especially the info on maintaining integrity." NN, Ontario.
"It takes a lot of time to gain insight into powerful stakeholder's agendas. So much time invested in understanding their perspective and turning them around to our point of view without threatening their agendas takes high amount of patience and perseverance. Many a time it comes to nought. I think this time has to be taken note of and included in one's personal time management. I agree with Colin that the ones are efficient in participating in politics without hurting themselves and their integrity are the ones that succeed in their careers most." RBN, Nagpur.
"I've not finished the programme yet, but it is going very well indeed. The enhanced clarity Colin has helped me to develop, and the tough challenge, has helped me to gain provisional approval to move into a new top-level client facing role which is exactly what I needed to achieve – and I've got the support of my COO too. The big mystery is why I didn't do this years ago!" AH, London (Private Client).
"Good presentation with great insights…thank you so much." LKD, Bangalore.
"What I like is the confidential nature of our discussions. Nobody at my firm are involved so I can really push the limits of my potential. Colin is very perceptive and has helped me move through quite a few road blocks in my thinking. Also like the fact that I can get to Colin as a sounding board sometimes within hours. I'm now really picking up pace with my confidence and career." JW, Leeds (Private Client).
"It makes me mad to see other people with less ability moving ahead faster than I am. Clearly they know something that I don't and I'm sure that if I can learn how to become more visible and make a greater impact, I will feel better and boost my career opportunities." TS, Vienna (Building a Powerful Reputation).
"The Unlocking Critical Relationships course has helped me to unblock a relationship with my boss where there were a lot of misunderstandings. This course is already helping me to see things from my boss' perspective. Highly recommended!" DL, London.
"It's a very useful and practical webinar." DV, Pune.
December 2016
"60 days in and the list of things I've achieved is amazing. The way I've focused has cut out most of the clutter that had crowded into my work. Stopping doing so many things has been refreshing, and invigorated me for what I need to deliver. Had several tight moments (on the politics) and it was great to be able to talk to Colin and sort out what to do for the best." PO'D, Argentina (Private Client).
"It's a very rational approach to politics. Many a times, lower layers don't see what's going on at higher levels. They depend on what is said and miss out on hidden agendas and possibility of decision reversal. And like it or not, we have to deal with it. Thanks a lot." SA, Jaipur.
"My flawed (as I now realise) approach had been to ask a stakeholder what they were hoping to achieve, and then tell them what I wanted them to do. Since my proposal was a "no brainer" it seemed the right way to go. Then I stopped, started asking questions and showing a genuine interest in the stakeholder. The level of disclosure was incredible. Then I was able to pitch in a way that was immediately accepted."  JK, London (Unlocking Critical Relationships).
"Quite simple really. I'm about to leave my job. To be honest, I've made a few mistakes and can ill afford to make these again. I want to find simple ways to have a big impact in my new company, and reduce the risks of missing opportunities." JC, United Kingdom (Building a Powerful Reputation).
"I'd managed several projects. In my experience, it is hard to avoid your enemies during the project. This is an inspiring presentation. Thank you for sharing." WC, Taiwan.
"Like the Don't gamble on 'YES'…ask for verification…great The Other part was the Advocates, Enemies, Players, Critics Quadrant groupings. I agree, the Players are the most difficult to figure out, even after more discussion. Are they still just telling me what I heard….thanx." KR, USA.
"Very good information that I will use in my project environment. Thank you!" AG, Palm Beach.
"Really helpful ideas, thanks for sharing." PS, UK.
"Enjoyed this presentation. Creating Consistency is one of my favorite points in this lecture." EW,Arizona.
"Yeah. Politics play vital role in some projects and sensitive at times. As a project manager, it is difficult to identify and move on with politics but early identification and coordinate with project sponsors will work in some cases. Good presentation." VRN, Irving.
"Thank you for the presentation! Excellent topic. Political decisions should take in consideration, primarily, ethical principles." ER, Tampa.
"Politics are difficult and complex. Thanks for your insights!" MLC, Hong Kong.
"Thank you for sharing. Politics as a way of decision making is different perspective then I have had. It is important to ask questions to gain understanding of your political environment." MS, Virginia.
"Politics are complex issues and Colin highlights some common ones – well presented." MA, London.
November 2016
"Very informative. Thank you Colin, for the excellent presentation." EB, Riyadh.
"If you don't have a strong opinion about what the future should look like, someone else will. This is really a question of who is driving the dialogue that others then compete with. It took me tens of thousands of airmiles to finalise, but now it is uniting the entire division." AS, Frankfurt (Building a Powerful Reputation).
"Thank you Colin for the excellent presentation and insights." NC, Bern.
"Very good presentation. So many lessons to learn. My take away: Reputation is integrity and respect!" AM, Georgia.
October 2016
"Thanks for the good information, i totally agreed with everything in this webinar, the reputation is the destination of the career development, and as PMBOK it must be iterative process as long as we are in the career, and shouldn't be by accident but must be planned. Thanks again." HW, Dubai.
"Excellent work and very helpful!" BB, York.
"Good approach combined with good teaching, thanks a lot!" GK, Germany.
"Great exchange I am big on documenting lessons learned. What was embarrassingly new was the concept of documenting successes. I think I shall! Thanks." RM, USA.
"Really great information to know, and what i believe that all the people have at least some source of the power but may they don't realize they have, i believe they just have to spend sometime with themselves to observe what they have and work on it." WH, UAE.
"Really great presentation. Thanks Colin. It allows me questioning my own power and how I can use and/or develop it It is also good for "clinically" defining the power used by my project stakeholders and how I can influence them." GF, France.
"Very interesting contents and strategies. Thanks for sharing it." GLA, Rome.
"Thanks for sharing, really great information re the dealing with stockholders." WD, Oman.
"Really enjoying Colin's series. Very thought-provoking and puts management of projects in a whole different light for me." HP, Dublin.
"Very valuable tips. Looking forward for your next webinar." RF, India.
September 2016
"Thank you for the insightful presentation." GA, Houston.
"Thank you very much Colin for this great presentation. Really enjoyed it. Thanks also for sharing your questionnaire and for giving access to some additional materials." SDS, Italy.
"Excellent presentation and framework. Can provide benefit to my work immediately." WD, Raleigh.
"Useful tips, great presentation. Thanks." SYW, Malaysia.
"A very nice presentation and does give lot of food for thought. Excellent content." DKS, London.
"One of the best presentations I have attended and a great presenter!! Thank you for the valuable insights!!" TS, USA.
"This was a very good presentation that explained the concept of Power and how it is broken into different sources." NG, Calgary.
"This is timely antidote for handling power broker stakeholder. Great work!!!!" OE, Lagos.
"Really interesting topic and well delivered. Thanks Colin" AA, Kent.
"Great online presence, very informative presentation. Thanks for sharing." HD, USA.
"This was a fun presentation to participate in. Lot of good comments and participation. Thank you for the very interesting webinar." RD, Texas.
August 2016
"Very useful content presented in a lucid way. Simple tips and high value. Thank you very much." BV, Oman.
"Excellent presentation! I really enjoyed it. Thank you very much." DL, East Yorkshire.
"Very interesting topic. Thank you for very good webinar." RD, USA.
"Great presentation Colin! Thank you 🙂 I am all set to prepare a matrix for my next project listing out all my stakeholders and ranking them as 'favoring' or 'avoiding' against the 4 behaviors, to tweak my approaches when in conversation with each of them." VA, Melbourne.
June 2014
"Great advice thank-you. And thank-you for all the cheer leading! It comes at a critical, life changing, moment in my life. Your weekly emails help realign crucial optimism and direction I need to be informed of right now." Barb Brownlee, Toronto, Canada.
May 2014
"You can't be a leader without influence. This book crisply delivers the advice you need to become influential, fully tapping and utilizing your power to make a difference. It gives you plenty to think about – and act on." Allan R Cohen, Distinguished Professor of Global Leadership, Babson College, and co-author of Influencing Up.
"Colin,I have not taken the time to email you before now but wanted to let you know how helpful I am finding these blogs. I read many of them and find them to be very thought provoking and make me think about how I am doing things.Look forward to receiving the next one.Kind regards." Marie-Claire Leese, Parenting Programme Manager, NHS Greater Glasgow & Clyde.
"Hi Colin,Just wanted to give you an update on where I am on the 'Influential Leadership' journey. I have to admit that so far I only made it to Chapter 3, because I'm trying to really work through the questions you raise.So far it has not only helped me clarify my purpose and some areas I need to work in my professional environment, but also for my private life. I really appreciate the approach you take – always balancing between theory and putting it all into practice. Referring back to points that have been worked on in earlier sections, tying it all together so that the big picture remains clear while the details are being worked on some more.I'm working through it on the train when commuting to work. It helps me prepare for the work day: Reminding me of what I might need to focus on more or what little changes might have a big impact.Thank you for triggering these thoughts and letting me embark on this journey 🙂 Hope you're well.Kind regards." Céline Bucher, Switzerland.
"Hi Colin, Your emails are more then useful in a concrete way. It is as in your trainings, I can get along with concrete actions for my work. What is it?
I often use the stakeholder analysis in which you provided a deep insight.
We (in our team) often use the influencing skill of tearing down our facades to get a deeper insight in the way we think. With this we created a fantastic understanding of  ourselves. We learned a lot of the way we should treat each other.
You provoking my way of thinking with new ideas in the blog
So, thank you." Sven Schluenzen, Bonn, Germany,
"The Gautrey approach to influence has been a core, and the most highly rated, part of our Top Leadership development programme. This book comprehensively and coherently sets out an approach which enables managers to lift their eyes above the daily struggle and become transformational  leaders. On the basis of our experience I personally commend it to managers who aspire to develop their leadership skills, working at any level and in any scale of organisation." Catriona Renfrew, Director Corporate Planning and Policy, NHS Greater Glasgow and Clyde.
"Finally, a comprehensive and yet, easy to read guide for anybody who is serious about becoming an Influential Leader. In this book, Colin has managed to successfully bring together the latest evidence-based theory and practice in areas like management, organisational behaviour, social cognitive psychology, ethics and systems theory to create a book which flows effortlessly for the reader. By following the practical exercises and reflecting on the case studies, the reader will come away with a clear understanding of the capabilities that best describe an Influential Leader and feel compelled to take action in her own personal development and hone those areas currently holding her back. I'll be sure to use this book in my own Executive Coaching practice and leadership development workshops. Well done Colin, and thank you for being an example of an Influential Leader!" Ruby Campbell, PhD, MBA, Managing Director, Proveritas Group, NSW, Australia.
"Influential Leadership offers a range of practical skills, techniques and questions which will help any leader in a range of situations to reflect on, and develop their own approach.It's as relevant to the challenges in a formal leadership setting such as a local authority as it is to the challenges for those in the paid charity sector or the informal world of church leadership. It offers some salutary questions to help us all reflect on what we can do better – and should help all of the organisation we touch in the various parts of our lives to be better and clearer about our missions, and how we achieve them. One for any leadership book shelf! Jane Earl, Chief Executive, Rich Mix Cultural Foundation, UK.
"Having read and enjoyed Colin's earlier books, I was expecting this to be a similar approach. Previous books have provided pithy insights into situations and offered perspectives on approaches to dealing with them. I find myself often dipping in and out for specific advice on issues that arise.This book is different in that it offers a much more rounded view of influential leadership and is thoughtful and thought-provoking. Having read it once from start to end, I'm about to read it again so I can take my time to pause in some of the areas I found most challenging or intriguing. I particularly found the section on thinking about self relevant as it helped me challenge some faulty assumptions I was building my broader thinking on.This isn't the book for someone who just wants a fast read that requires little from them. To gain the most from this you need to be prepared to do some real thinking and to challenge your current assumptions. I can already see how I might use it as an aid to mentoring and coaching, as the individual sections would work well in helping people think about and articulate their circumstances and how they deal with influencing and issues of leadership." Aline Hayes, Director of IT, Sheffield Hallam University.
April 2014
"Most books about leadership are either grounded in theory and research with little practical application, or offer advice that is limited to the company and sector with which the author is familiar. In contrast, Influential Leadership is replete with succinct, shrewd insights to leaders and future leaders about how to make things happen in their own organizations, regardless of its size or industry." Steve Kerr, Director, Harvard Business Press.
"Hi Colin, wow, what a great effort.  I love the book and am about to start its second read.
Had my attention from the first page.
Thought I would skim read but found myself reading carefully – something I rarely do.
Wherever you are in an organisation, you can lead, this book will help.
Finally someone has written about the real things that can make a difference at work.
I'm buying a copy for each of my staff – and there will be an exam.
I expected repetition of thought but didn't experience the book that way.
The suggestion not to jump around before a full reading had me skeptical (I always read the chapters that interest me most in books) – but I found myself reading cover to cover anyway.
Well done Colin, I expect this will be on the best business books list before the year is out.  If you were in America I'm sure it would make the Times Best Seller List." Diane Dromgold, Managing Director, RNC Global Projects,  Sydney.
"Colin brings you a wealth of practical experience, insights, thought provoking questions and top tips to help you become a more influential leader.This is a highly readable and actionable book which will help you influence others positively to get things done! In Influential Leadership you are treated to a wealth of sound wisdom, deep knowledge, observation from successful leaders and experience both of what works and most importantly what doesn't!Read, learn, apply and make progress." Jonathan Perks, MBE, Honorary Visiting Professor in Leadership, Cass Business School Author of Inspiring Leadership.
"This book offers a refreshing and different approach compared to more academic texts. Down-to-earth and practical guidance based on a clear behavioural framework." Dr Paul Gentle, Director of Programmes, Leadership Foundation for Higher Education.
Before 2014
"Colin, thank you for sending these through. They are always a very good reminder that not everything needs to be technical and complex!" GS, UK.
"I love getting your blog, I always read it right the way through, and often share it with other colleagues who it can help." MH, Edinburgh.
"So often your posts hit the nail on the head and make me really think about how I am doing my work." PC, Leeds.
"Thanks for the blog, we often make your latest post a topic on our team meetings." CP, Paris.
"I always print and file your emails into my personal development folder as a reminder of what I need to be working on." MC, Milan.