To build a reputation, you have to stand out from the crowd.
Considering those who already stand out in your crowd, or your arena, provides a wealth of role models, of what you could emulate, and what you may need to avoid — some people stand out for all the wrong reasons.
It is great to set your sights on being able to move towards becoming a role model in your own right – that could be the destination you will focus on.
Before that though, it is worth taking a look at the competition, and the challenge in front of you. You don't necessarily need to climb the dizzying heights to succeed, only be a great deal better than everyone else around you. Whatever your ambition, the first step will always be stepping ahead of the pack.
Here are a few questions to help you understand your competition…
Who are your competitors?
By this I mean other key people around the organisation, or your part of the organisation, who are striving to increase their visibility and reputation. It is generally necessary to look beyond your own discipline too. When you're competing in the wider environment, think about others with general management potential too.
How are they raising their profile?
This is well worth studying. They may be appearing in company newsletters / blogs, speaking at internal (and external) conferences for example. How are they getting noticed, or at least trying to get noticed? You may not want to imitate them, however you do need to know how they are playing it.
What are you doing?
Having looked at the others, how does their activity compare with yours? You are doing some profile raising and PR aren't you? If not, don't worry we will move on to that a little later.
Once you've got some good answers to these questions you'll have a new awareness of the crowd you will need to stand out in. You cannot establish a strong reputation without sticking your neck out and taking a few risks. In the next article I will help you to focus on how to increase your level of distinction.
How will you fit in, or stand out?
If you want to be the leader of a group, you will have to stand out. Standing out means being different: speaking up, challenging the status quo, making the group think differently — yes, being visionary too.
Yet, to do this, you have to risk breaking apart from the group. Groups have been well researched and, in order to protect their identity, coherence and survival, they have to bring conformity.
When someone new enters (or tries to enter) the group, the natural approach is to socialise the new member. There is nothing inherently sinister in this feature of group life. You could say they are being helpful by showing the new member how to fit in and survive.
The real challenge arrives when you aspire to leading or significantly changing the group, especially when you are a newbie.
Standing out means not fitting in. Research clearly demonstrates that, in order to stand out, you first have to fit in.
When you join, subconsciously at least, the group members are attempting to get you to see the world from their perspective. If you keep challenging them and their way, you are heading for trouble ― especially if you keep referring to how you did it at your previous company. You might get away with it a few times, but if you persist, it will really start to annoy them. It is tantamount to accusing them of being inferior. Watch out, you're on their territory now!
But this is oh so difficult to avoid. It is a combination of needing to prove value as well as ambition in a new role and mixing in a little ego ― it is little wonder that so many people get off to a bad start when they join a new group.
If you are joining the group as their new leader, you may be tempted to think it is different. Nope. They may be a little more tolerant and polite, but a leader stomping all over their previous good work is going to build up bad feeling and trouble will likely erupt before too long.
Best practice suggests that when joining a new group you should:
Settle in and let them get to know you.
Let people socialise you — at least to a certain degree. Yes, you join the party and get involved in group activities.
Try to decode the rules — write them down if you can.
Develop a clear strategy to stand out, but only once you've got to know how they operate.
Stand out gradually, coaching them to your way of thinking.
But that is only the best practice approach. Aside from that, you'll need to judge the best way for you in the circumstances. Arriving as the crisis manager, saviour or innovator will all modify the steps above, but only do this if you have the power and the oomph to overcome their shock and rejection.
---
Colin Gautrey is becoming the most sought-after expert in power and influence by ambitious and talented professionals who are serious about accelerating their careers and their results. But, Colin is certainly not for the faint-hearted.
If you want to move forward with greater impact and influence, make sure and stay up-to-date with the latest insights and practical ideas by subscribing to the Influence Blog.

Other articles by Colin:
How Credible Is Your Expertise?
I've lost count of the number of times someone has told me that they are an expert. Expertise is an extremely potent source of power and influence, especially when it is in high demand and comes from a credible source. Little wonder that everyone wants to be an expert.
Credibility is an internal system of judgement we apply to a source of information which helps us to assess its quality and reliability. We will take more notice of a source which appears credible. The criteria for credibility will vary from person to person based on their experience of the subject matter and of life in general. So you need to think carefully about how you…

---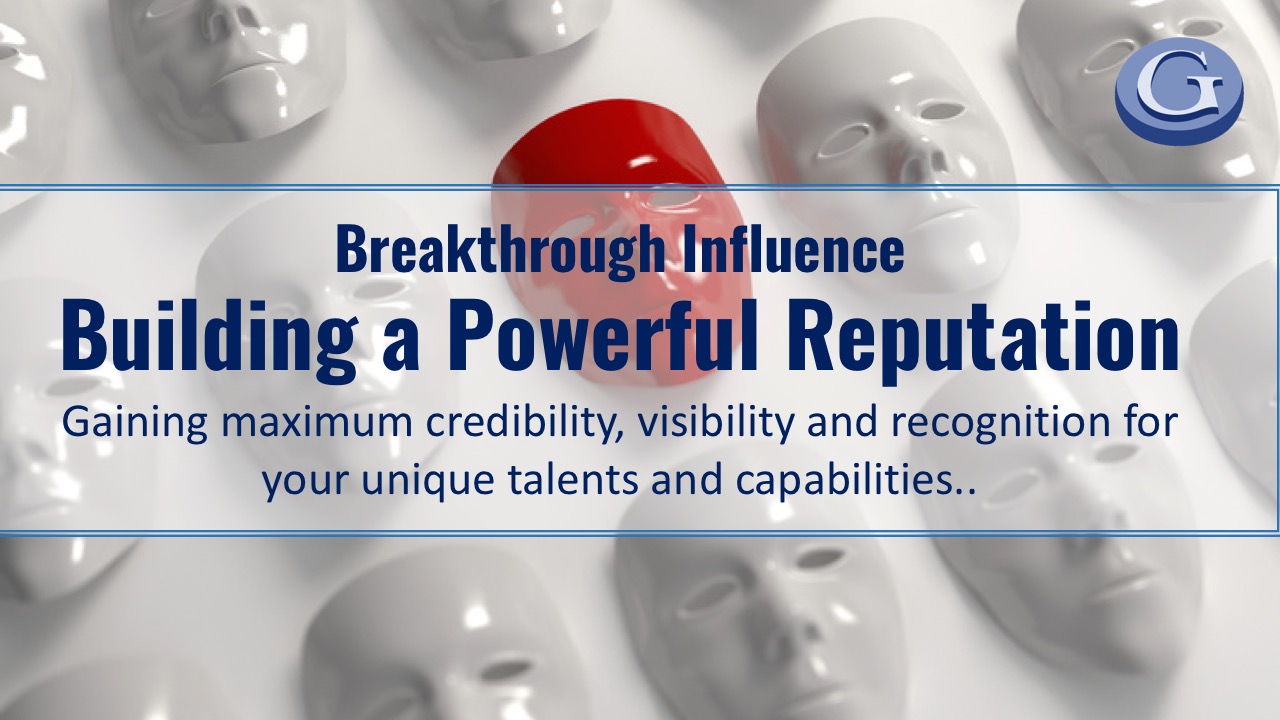 Clarity and focus around what you can contribute is vital if you wish to accelerate your progress and realise your full potential. Carefully assembling the base for your credibility, demonstrating substance, and focusing on your own competitive advantages will enable you to position yourself correctly, with the right people, and reap the rewards.
How to Be a Powerful Leader without Alienating People
Once you get into a position of power, being powerful can be a joy and a short-term career highlight ― and no, I am not referring to Mr Entwistle at the BBC, tempting though it may be. Instead, I'm talking about you and what could happen if you are not careful.
I can promise you there will be no surprises here, because you have probably seen it happen before with other powerful leaders. However, as you rise in power, it is all too easy to forget this list. So, treat this as a handy reminder as you start to stride down the corridors of power.
Abusing your power. Namely, forcing or manipulating people to do something that…

---