These are the seven most common mistakes I see people making when it comes to Stakeholder Management. If you can avoid all of these, whatever process you are using, you will enhance your success dramatically.
Mistake 1: Not doing it.
Often methods of stakeholder management are only called for when something is going wrong. If things are generally going in the right direction you may not even hear the word stakeholder! Stakeholder Management should be a proactive process that can make things which are going well go even better!
Mistake 2: Doing it late.
Struggling with the problems that are being thrown up by people, dealing with symptoms and issue logs usually doesn't get to the root causes or the strategic solutions. Stakeholder Management should be an approach to stop problems cropping up in the first place and being ready with mitigating actions should the worst come to pass.
Mistake 3: Not writing it down.
Of course you can do it in your head as you sit on the train on the way home from the office. After a couple of drinks and a good night's sleep, how much can you recall? With the best will in the world we're all human and forget things. Leave it a week and most of it will have disappeared. So write it down and keep it safe.
Mistake 4: Not reviewing it.
It is not a one-off process, but one which should be repeated as you continue working to move things forward. Things are changing all the time and you'll be learning new intelligence about the politics around your project. So make sure and put a review date in your schedule. Oh and I'll give 30:1 odds that if you made this mistake, you'll also have made Mistake 3!
Mistake 5: Focusing on the problem.
Mainly due to Mistakes 1 and 2, the pressure you come under will force this one where you are trying to engage with stakeholders to put something right after it has gone wrong. One of the big benefits of proactive Stakeholder Management is that you can usually find new ways of accentuating the benefits of your work to the organisation which can often outweigh the little problems which everyone worries about. Difficult to do if you're rolling through Mistakes 1, 2 and 4!
Mistake 6: Thinking small.
This is a derivative of Mistake 5. Using Stakeholder Management to fix problems is missing the opportunity to increase the impact of what you are doing. In a way it will feel more like simply doing a task rather than implementing a vision. Thinking BIG with Stakeholder Management offers the potential of rising above the norm and really standing out from the crowd.
Mistake 7: Doing it on your own.
Unless you're got all the answers, can see all the angles and are really creative, don't do it on your own. If you do have all the answers, can see all the angles and are really creative you'll probably have to do it on your own!
We've been successfully helping people to implement effective Stakeholder Management for over eight years. If you want to learn how to implement the approach we use, we can show you how to do it and help you apply it to a specific challenge you are facing in just one hour. And we can do that remotely so you don't even have to travel anywhere! Get in touch to find out more.
---
Colin Gautrey is becoming the most sought-after expert in power and influence by ambitious and talented professionals who are serious about accelerating their careers and their results. But, Colin is certainly not for the faint-hearted.
If you want to move forward with greater impact and influence, make sure and stay up to date with the latest insights> and practical ideas by subscribing to the Influence Blog.

Other articles by Colin:
Help! Stakeholder on the Warpath
Outside the saloon bar, footsteps could be heard. Approaching slowly, spurs clattering on the boards as each step brought the intimidating presence of the stakeholder closer. The shadowy silhouette, complete with Stetson, paused briefly, the steaming sunlight concealing the set of his face, and the weapons he carried.
Violently swinging the doors open, taking a step inside the room, he boomed…
"So, we're here to talk about the figures are we?"
Or at least, this is how it appeared to Aisha, a client of mine who had…
---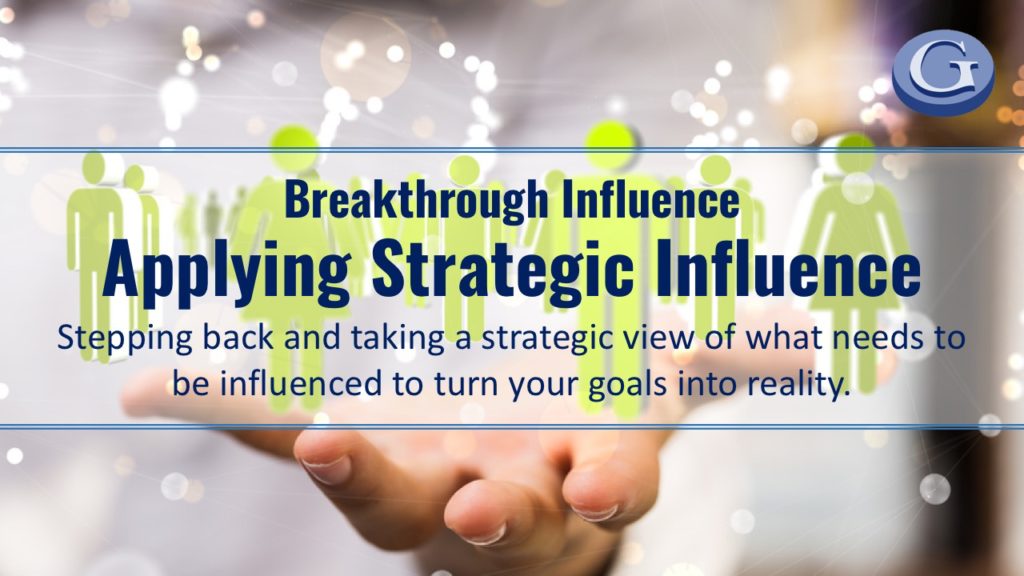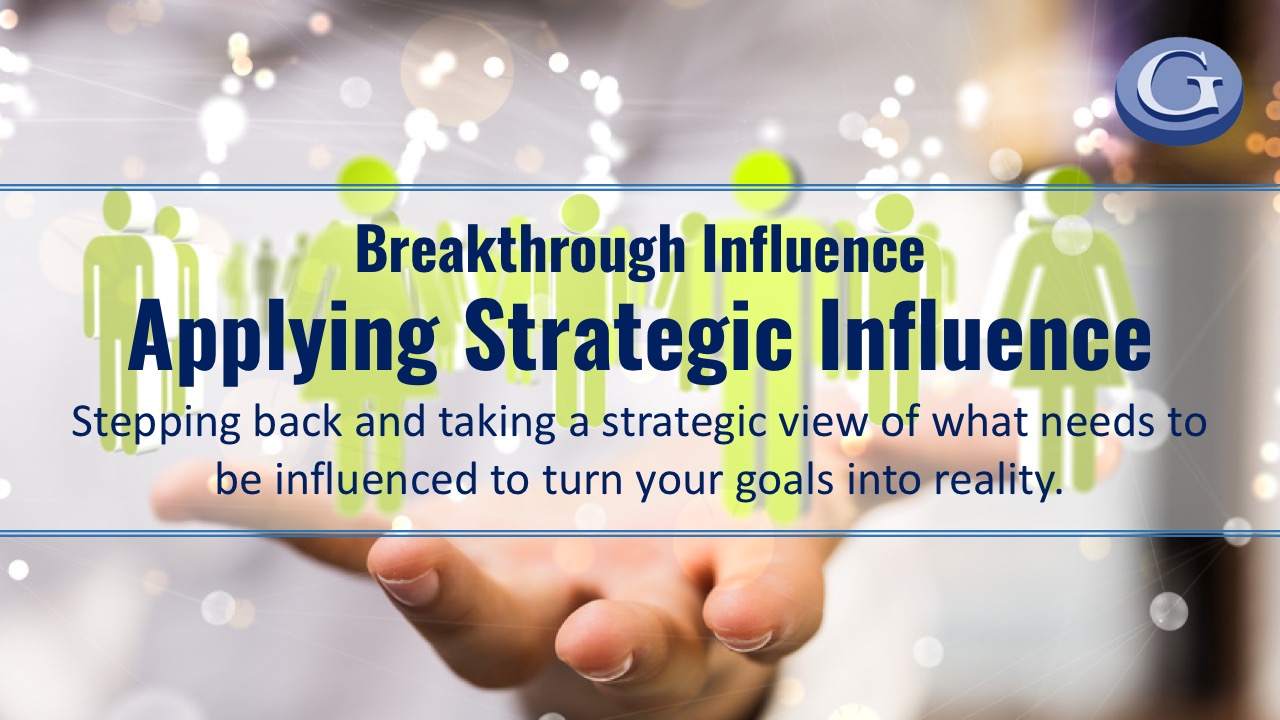 With simple frameworks and processes, this is about taking a careful approach to your work as an influencer, and making sure you achieve economy of effort and create maximum movement towards your goals. Once you know what your strategy needs to be, the actions become straightforward and easier to execute.

---
Engaging and Influencing Stakeholders
Stakeholders are important people who share an interest in your success. You need to engage with them at the right time so that you can influence them as easily as possible. Stakeholder influence doesn't just happen; you have to make it happen.
By engaging with your stakeholders early, you stand a much better chance of being able to help them to understand what you want to achieve. Critically, you need to develop a clear appreciation for their stance in order that you can pitch your goals in the most favourable light.
---

Raising Your Game — Influencing Groups
Most people we meet tend to be focusing on influencing individuals — the stakeholder matters most. That is great, however it's only a start. Once you have begun to make good progress individually, you can start to turn more of your attention towards groups. There are a number of reasons why this presents a great opportunity to raise your game.
Efficiency. Every minute counts in a busy day. Why spend your time influencing one person when you could spend the same amount of time influencing 10 or 50 or more?
Complexity. The bewildering array of…
---