If you want to become more influential, understanding what power is can be extremely helpful. It is not complicated — it is simple. The concept is regularly spoken of, but rarely understood at a practical level. Jeffrey Pfeffer usually defines it as a capability to create influence. This definition combines skills, tactics and assets (see below). Most people focus on skills and tactics when they seek influence and fail to recognise the potency of the assets — many of which need to exist to create a strong foundation.
Assets:

Position or Role.
Network of Contacts.
Physical Characteristics e.g. height.
Knowledge.
Qualifications.
Reputation.
Revenue or profit streams.
Headcount, resources.
etc.

Skills:

Communicating and persuading.
Being assertive.
Motivating and Inspiring.
Building rapport and trust.
Being charming and likeable.
Making use of assets.
etc.

Tactics:

Any specific exercise of skill.
These distinctions are easily illustrated. Imagine you have a big bag of money (a particularly powerful asset in the current economic climate). You may be pretty good at drawing attention to your asset, perhaps you have a qualification in money shaking — a powerful skill indeed. Now when you come and wave it under my nose, that is a powerful tactic — provided of course that I am interested and cannot more easily acquire it from someone else!
Thinking about power in this way yields a number of interesting and useful ideas:
You can achieve influence without using your skills or tactics — provided that people know you have the asset and want a slice!
The potency of different types of asset can vary depending on supply and demand. Imagine the difference between a 'fist full of dollars' and a crate full of Argentinean Pesos.
Many people fantasise and make assumptions about your assets, particularly if they are of the more obscure or intangible variety, like relationships.
People without valuable assets have to use lots of skills and tactics to gain influence (the office politician perhaps).
Assets can be divided between different people and, of course, people can combine the power of their assets too!
You can also lose your assets, spend them, invest them or suddenly see their value drop like a stone.
The distinctions are not pure, nor are they always easy to categorise. For instance, some assets only have influence when they are used, such as the voice. This is without doubt a physical asset, honed into a skill, but it is rarely influential unless you exercise it (in fact it's a good example of a skill reliant on an asset). The classification is less important than the practical implications of thinking about power in this way. Although I've been using this concept with my clients for years, it always delights me to see how much more you can develop using this approach.
---
Colin Gautrey is becoming the most sought-after expert in power and influence by ambitious and talented professionals who are serious about accelerating their careers and their results. But, Colin is certainly not for the faint-hearted.
If you want to move forward with greater impact and influence, make sure and stay up to date with the latest insights> and practical ideas by subscribing to the Influence Blog.

Other articles by Colin:
What Is Group Power? How to Influence Strategically
This is another of those simple concepts often over-complicated by well-meaning consultants in the realms of organisational psychology. Avoiding the complexity gives you more time to act. Once you understand what group power is, it will become easier to spot opportunities to influence more effectively. It will help you to magnify your influence and put the group to work.
So, keeping it simple, in organisational realms, group power is:
---
Power, Strategy and Organisational Structure
Power is generally agreed to be the capacity to influence or get things done. Consequently, it has a massive impact on the decisions which an organisation makes. The more power you have, the more likely you are to be able to realise your objectives.
So, it is natural that individuals and groups will be seeking power. Usually, the power structures within an organisation emerge as a result of strategy, performance, environment and ambition. Rarely are they created deliberately to match the strategy of the venture. Therefore…
---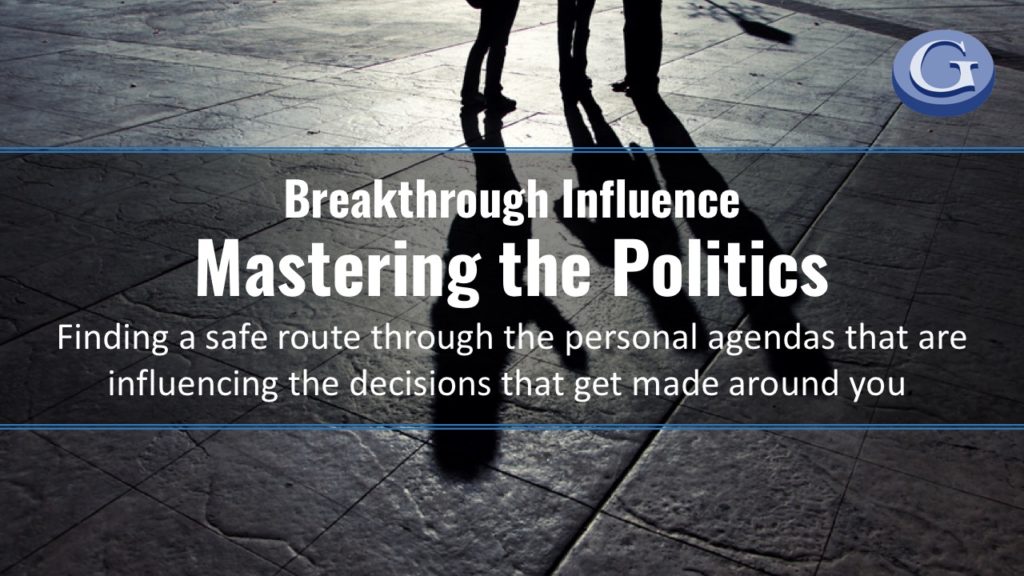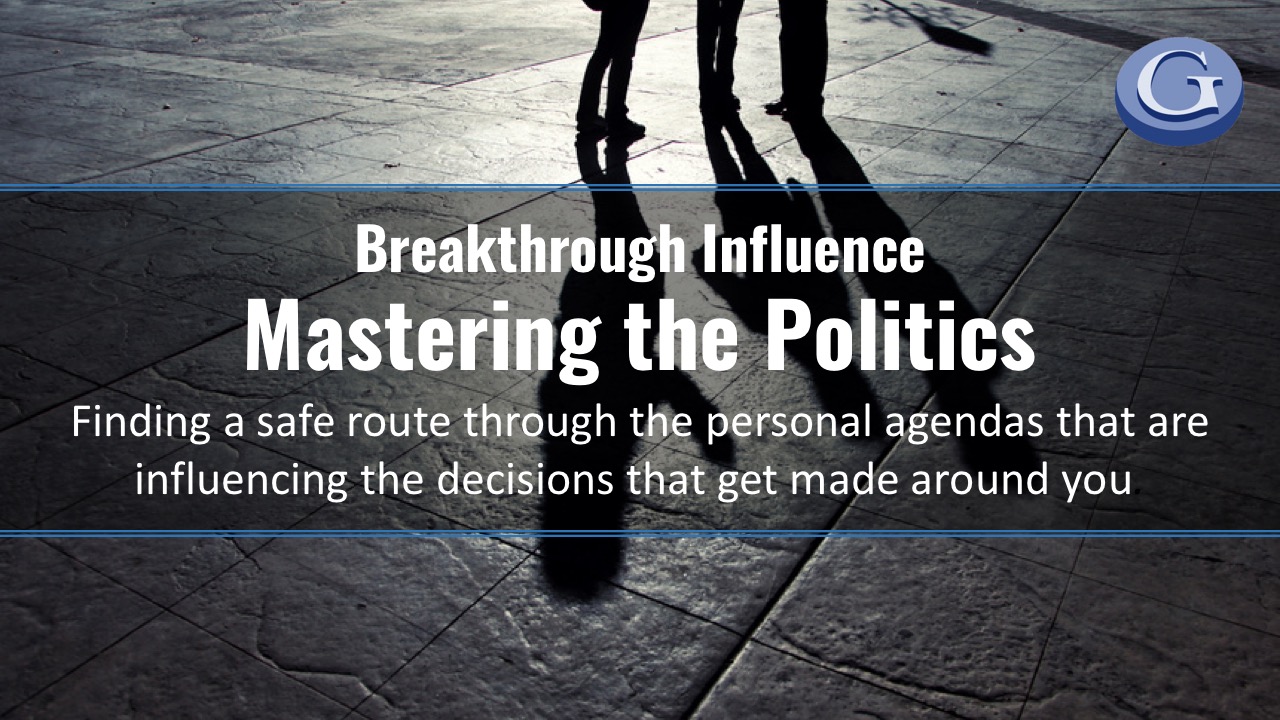 Here, it is vital to be able to peel back the layers to expose what is going on beneath the surface, the good, the bad and the ugly. With careful analysis, it becomes possible to see what is motivating people, and how it affects what is happening. At that point, your level of accuracy rises, your stress lowers, and the path towards your goals becomes clear.

---