Once you get into a position of power, being powerful can be a joy and a short-term career highlight ― and no, I am not referring to Mr Entwistle at the BBC, tempting though it may be. Instead, I'm talking about you and what could happen if you are not careful.
I can promise you there will be no surprises here, because you have probably seen it happen before with other powerful leaders. However, as you rise in power, it is all too easy to forget this list. So, treat this as a handy reminder as you start to stride down the corridors of power.
Abusing your power. Namely, forcing or manipulating people to do something that they don't want to do or, if they had full knowledge, probably shouldn't do. Instead, focus on gaining buy-in, or at least acceptance with full disclosure.
Throwing your weight around. Using your lofty rank to overcome resistance, intimidate or otherwise coerce people to do your bidding. Again, focus on engaging your followers and put your weight behind them.
Letting it go to your head. Polishing your ego will get right up the noses of followers and peers alike. Sure, it's okay to be happy, but as my mother always said, "Pride comes before a fall". Instead, practise genuine humility ― no, not pretend humility, they will probably spot it.
Allowing your barons to run riot. Key supporters who have helped you to succeed will be rightly pleased and also feeling more powerful. Don't let them get carried away. Instead, share this post with them and make sure they don't alienate people on your behalf.
Hesitating to use your power. Yes, you need to take care, but don't be too cautious. You are in position to make things happen. Power has been vested in you with the expectation that it will be used. So use it, and use it well ― followers will respect that even if they don't like it.
Being selfish. Power at its best is distributed. Don't hold on to it like Scrooge. Empower your people to do what they need to do.
Overestimating your capability. All too easy to believe that the power you have can change the world. Of course you need to demonstrate ambition, but never underestimate the power assembled around you to keep you in your place and stop you taking over.
There are more, perhaps you can think of some and let me know your thoughts? Overall it seems to me that if you want to be successful as a powerful leader, you've got to remember that it's people you are leading, not numbers or heads. Being human means judicious fallibility, care and sensitivity, engagement and bucket loads of good humour. Just relax and be likeable you with a few more teeth.
---
Colin Gautrey is becoming the most sought-after expert in power and influence by ambitious and talented professionals who are serious about accelerating their careers and their results. But, Colin is certainly not for the faint-hearted.
If you want to move forward with greater impact and influence, make sure and stay up to date with the latest insights> and practical ideas by subscribing to the Influence Blog.

Other articles by Colin:
Five Reasons Why Your Should Use More Force
Influence by force is common, especially in the workplace. You may be thinking that it is odious and should not form a part of your influencing approach. Yet, used in the right way, and in the right circumstances, it can dramatically accelerate your progress.
The purpose of this article is to make you stop and think for a moment. I'd like you to recognise the potential, think about the pros and cons, and then learn how to make careful and shrewd choices about your choice of influencing tactic.
Let's start with the reasons why you should at least consider…

---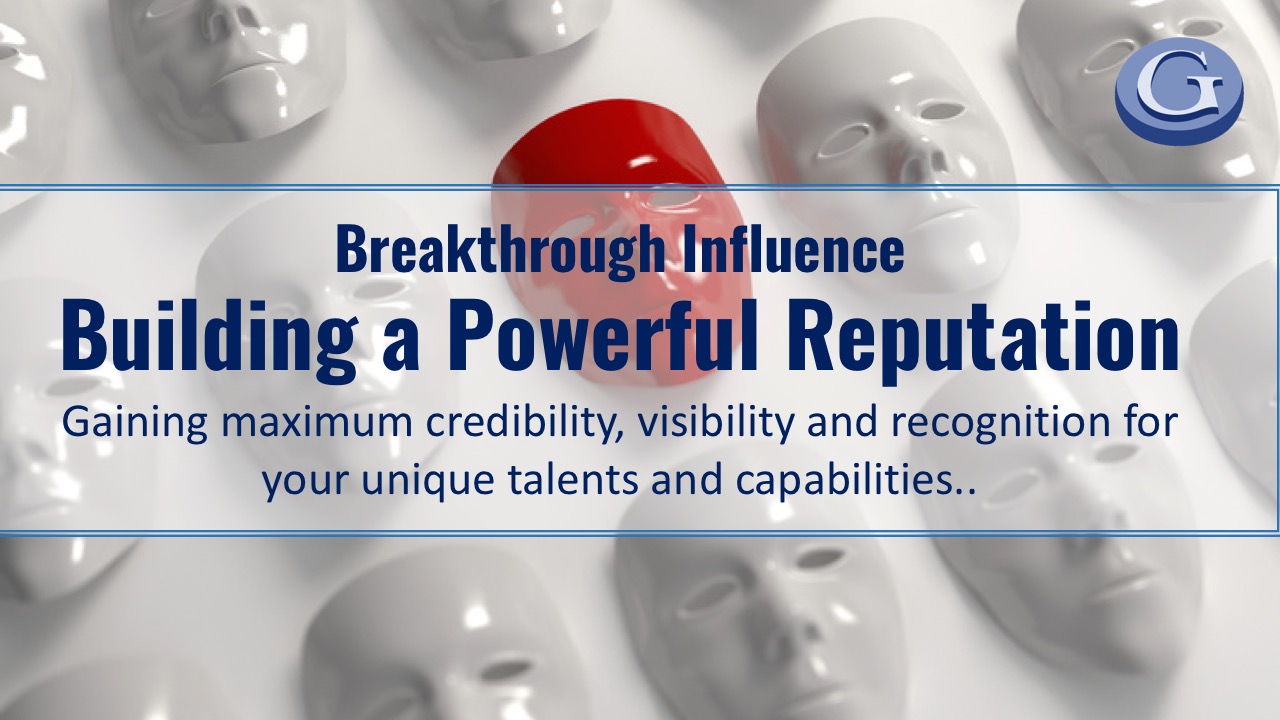 Clarity and focus around what you can contribute is vital if you wish to accelerate your progress and realise your full potential. Carefully assembling the base for your credibility, demonstrating substance, and focusing on your own competitive advantages will enable you to position yourself correctly, with the right people, and reap the rewards.

---
How to Make Your Agenda Powerful
While running a webinar for Warwick Business School a few months ago, something quite unexpected happened.  This particular event ran quite soon after the publication of Influential Leadership: A Leader's Guide to Influence. It was the first opportunity that I had had to ask a large group of people to identify the sources of power they were currently using.
As they placed their marks on my virtual slide, something very interesting emerged. Hardly any of them indicated Agenda as a source of power they used. This helped me to realise that the Power of Agenda is a massive opportunity for those who want to grow and develop their career, regardless of their level of experience and seniority.
Let me back up a little.
When writing Influential Leadership, I put a great deal of energy into researching and analysing what makes people…

---